What happens during a massage treatment?
A Massage generally lasts for an hour or half an hour. Before the treatment begins a consultation is done, this enables me to make sure that massage is suitable for you. All information given is treated as strictly private and confidential. Oils can be used in some of the treatments. Towels will be used to ensure your modesty.
After the treatment.
Please ensure that you drink plenty of water. Also it is beneficial to rest after your massage, to gain the maximum benefit from your treatment.
Payment.
Cash or Card please.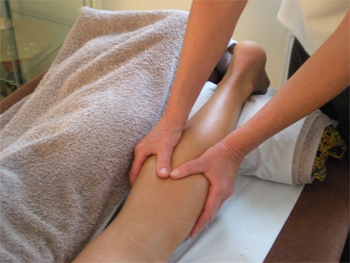 ---
Sports Massage
This is a deep tissue massage. It helps to release tension held in the muscles, eliminating toxins from the body resulting from exercise. It therefore helps the body to recover from activity. It can prevent injury & restore muscle balance. Incorporated in your training plan it can help to enhance your performance.
30 Mins: £30.00
1 Hour: £45.00
90 Mins £65.00
Indian Head Massage
A wonderfully relaxing massage to the upper back, shoulders, neck, head and face. It helps to relieve tension headaches, insomnia, alleviate stress & anxiety. It improves circulation, revitalizing & rebalancing energy flow & inducing a feeling of well being
30 Mins: £30.00
Holistic/Therapeutic Massage
A wonderful relaxing massage to help improve the circulation, aid the removal of toxins, relaxing & relieving mental & physical tension. It gives a sense of well being.
30 Mins: £30.00
1 Hour: £45.00
90 Mins £65.00
Reflexology Foot Massage
An ancient therapy, this relaxing foot massage helps to find any imbalances in the body. It can help to reduce any stress & tension, headaches & sinus problems. It helps to improve the circulation & energy levels, cleansing the body of toxins & rebalancing it.
45 Mins: £37.00
1 Hour: £45.00
Balinese Massage
This is an energizing massage from the Spice Islands of Indonesia. It is a full body massage and helps to clear the energy lines in the body. It is an effective way to release stress, leaving you uplifted and recharged.
1 Hour: £45.00
---